Meetings and Events at MCA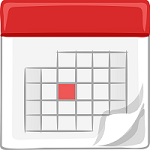 We have a variety of meetings and groups each month as a church, as well as special events at certain times in the year, which all are welcome to attend.
For more information on our special events, please see the events section on our Facebook page, where you can also share the events and invite others.
MCA TOTS
Every Wednesday at 2pm
We run a tots play group every Wednesday in term time in our main church hall. The group runs from 2-3pm, and is open to all children aged 0-5. There is no charge for entry, and free hot drinks are available for adults.
The majority of the time is set aside for children to explore our wide variety of toys, equipment and books, finishing with a short (optional) song time.
We are open to suggestions of new activities, and also to running the group at a different time - if a different time would suit you or your friends better, please contact us to let us know!
Sunday Morning Service

Every Sunday at 10.30am
Our morning service begins with a time of open worship, followed by opportunities to pray for those in need, and to share testimonies of God's help or encouragements from the Word. There is then a time of teaching from the Word, during which children can go out for the Sunday school or creche.
Sunday Evening Service

Every Sunday at 6.30pm

Our evening service generally follows a similar format to the morning, but slightly shorter and without Sunday school. However, with all of our services, we seek to be flexible with the format and open to the Lord's leading.
Once or twice a month, we hold a led discussion - where, instead of the speaker giving a sermon, the speaker introduces a topic from the Bible, then leads a time of discussion on it. This allows people to really engage with a topic, and to benefit from the thoughts shared by others in the church.
Bible Study & Prayer Meeting

1st and 3rd Wednesdays at 7.30pm

Our main mid-week meeting usually begins with a time of worship, followed by a time of prayer and an in-depth study of a Bible passage. Our focus for prayer on the 1st Wednesday is the UK, and our focus for the 3rd Wednesday is Israel, as we are instructed in Scripture to "pray for the peace of Jerusalem" (Psalm 122:6).
Home Group

2nd and 4th Wednesdays at 7.30pm

Home group gives us a chance to meet together more informally, with a longer opportunity to share and pray for each other than we would have at other meetings. If you are interested to come to a home group meeting, please contact us to find out more.
Coffee Morning

1st and 3rd Thursdays at 10.30am

Our coffee morning is a chance to chat, have a drink and enjoy some of Di's legendary cakes or scones! There is no charge, no preaching, and no need to stay for the whole time if you're busy - feel free to drop in whenever you are able to during the hour.
Prayer For Britain

Wednesdays (except the 1st Wed) at 10.15am

As well as our monthly prayer for the nation in the Wednesday night meeting, we hold smaller weekly times of prayer in a church member's home. If you are interested to join with us for these prayer times, please contact us for more details.
Ladies' Fellowship Group

2nd Thursday at 1pm or 2pm

Our recently started ladies' group is an opportunity for women to share, read and pray together informally during the daytime. The time varies between 1pm and 2pm depending on the house being used. If you are interested to come to a ladies' fellowship meeting, please contact us to find out more.
Special Events

Our special events vary depending on the time of year, and are usually focused on reaching out to others in the community (although there are special prayer events and guest speakers too).
Our regular special events include services at Christmas and Easter, a Harvest Supper and barbecues in the summer.
Please sign up to our mailing list, or subscribe to our social media pages to keep up-to-date with our events.
If you have a question about any of the meetings above, please contact us to get further information.